Boy or Girl? Find out in 2 days with SneakPeek Clinical Early Gender DNA Test!
The SneakPeek® Early Gender DNA Test Science
Starting at 6 weeks into pregnancy
99.1% accurate DNA-based blood test
Administered by phlebotomy professional
Results emailed straight to you in 2 days
Starting at $129 (upgrade for $20 and get your results the next day)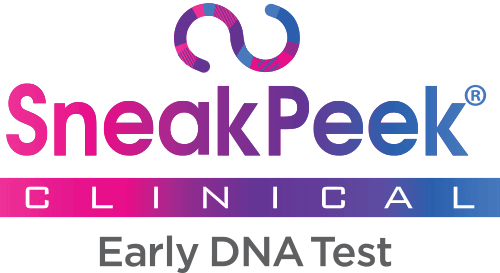 Pregnancy Due Date Calculator
Congratulations on your pregnancy! Ready to find out when your baby will arrive? Check out SneakPeek's Pregnancy Due Date Calculator!
What is the SneakPeek process?
At SneakPeek Labs, a test process called non-invasive prenatal testing (NIPT) is used to analyze cell-free fetal DNA. Starting with a small sample of blood from mom, plasma is separated from whole blood by centrifuge, and extracted cell-free fetal DNA (cffDNA) is analyzed for Y chromosomes, which are found only in males. The SneakPeek test is sensitive enough to find even a single Y chromosome, giving you confidence in your results.
Frequently Asked Questions